Regular price
$109.99 CAD
Sale price
$65.99 CAD
Unit price
per
When it comes to staying warm when things cool off, and keeping cool when your body warms up, your layering system makes all the difference. A bottom base layer that's as comfortable in marine environments as it is on-shore in your daily life, Regulate adapts to your full life, and keeps you beyond comfortable while you're at it. The power of merino wool means superior thermal comfort even when wet, and a natural moisture wicking capacity that pulls moisture away from your body and helps regulate your temperature during heavy activity. Limited bulk makes layering a breeze without compromising mobility. Anti-chafe bands and the natural odor control of wool mean you can live, work, play and even sleep in 'em. You do you - and Regulate will come along for the (very comfortable) ride.
Model: MSL610
**ALL SALES FINAL**
✔ Our merino polyester blend outperforms pure wool in regulating temperature when active and beats pure synthetics or cotton in heat retention when wet
✔ Heavier 230 GSM (grams per square meter) fabric provides extra warmth and comfort
✔ High zippered collar provides added warmth and easy ventilation
✔ 50% Pure Merino Wool, 50% Polyester
In stock items will be shipped out within 1-2 business days.
Shipping within Canada only, calculated at checkout.
Free In-Store pick up option available (Vancouver only)
Items can be returned up to 30 days from the shipping date. Please contact us before returning an item.
Return shipping is arranged and paid for by the customer. We strongly recommend using a tracked service.
Returned items must be in unused, resalable condition, with all original packaging and tags intact.
All sale, demo and used items are final sale.
Special order items are final sale.
Any item that has been cut, glued, mounted, or waxed is final sale (including paddles, skis, poles, bindings etc.)
For returns of items that have been purchased online, the customer is responsible for the cost of return shipping. A refund will be processed once we have received and inspected the returned item(s).
Mustang Survival proudly guarantees the quality and performance of all our products. All Mustang Survival products come with a warranty that reflects our confidence in the high quality of our design, engineering and manufacturing.
Warranty Periods
| | |
| --- | --- |
| Product | Warranty Period |
| Outerwear, Base layers, Gear haulers, Gloves | Practical Product Lifetime. |
| Kids Foam Flotation, Inflatable Flotation, Dry Suits, Rearm Kits | Two years from date of purchase. |
| Adult Foam Flotation, All Other Products | One year from date of purchase. |
What our Warranty covers
Products with defects in materials or workmanship will be replaced or repaired at the discretion of Mustang Survival for the defined warranty period of the product.
The warranty excludes products damaged due to normal wear and tear, unauthorized modifications or alterations, improper use, improper maintenance, accident, misuse, negligence, damage, or if the product is used for a purpose for which it was not designed, or used not in accordance with the product instruction. Unauthorized product modification automatically voids the Mustang Survival warranty. Damage due to wear and tear may be repaired at a reasonable charge.
Mustang Survival will use reasonable discretion to determine the validity of warranty claims. Each situation is different and is up to the discretion of Mustang Survival to determine whether a product has a manufacturing defect or if it is suffering wear and tear. In the case that a product does have a manufacturing defect deemed by Mustang Survival and is repairable, Mustang Survival may choose to not replace but to repair the product free of charge. The decision on whether to repair or replace a product is solely up to the discretion of Mustang Survival.
The warranty applies to the original purchaser only and proof of purchase is required. Mustang Survival products purchased from unauthorized retailers, online auction sites, or as second-hand items are not covered under warranty.
The only obligation or liability of Mustang Survival under this limited warranty is to repair or replace the product and Mustang Survival shall not, under any circumstances be liable for loss of use or any consequential damages sustained by the Customer. All other warranties expressed or implied, and remedies with respect to the condition or use of the product, which might otherwise be provided by law in any jurisdiction, are specifically excluded.
This warranty applies to recreational and commercial/industrial products. Note: A recreational product used in a commercial/industrial environment will only be covered for 1 year against defects in materials or workmanship.
The warranty for products supplied under government or special contracts depends solely on the warranty agreed to as part of that contract.
What does Practical Product Lifetime mean?
Practical Product Lifespan means the usual and customary wearable life of the product. The Practical Product Lifespan does not mean for your lifetime or mean a time period that is indefinite. The manner in which the product is used directly impacts the usual and customary wearable life of the product, as materials will deteriorate and fade over time and parts will wear.
Practical Product Lifespan will be determined in the reasonable discretion of a Customer Service representative who shall take into account at least the following factors: the type and nature of the product, the nature of the use of the product, nature of the product issue involved, and age of the product.
Sending Products for Inspection & Repair
Please contact your Mustang Dealer or Mustang Survival directly if inspection is required. Please have the model number and lot number ready for each product needing inspection and/or repair. If you are unable to find these numbers please contact our Customer Service Department with your product in hand so we are able to help you locate this information.

Product with a manufacturing date in excess of 6 years should not be returned for repair, unless specifically authorized by our Repair Coordinator.

All products sent into Mustang Survival are required to be clean and marked with a Return Authorization (RA) number. Please mark the RA on the outside of the box and include in any paperwork shipped with the product. Mustang Survival will refuse any product that has not been cleaned or is returned without an RA number. Please also keep a copy of your RA number for reference when calling about your repair.

Mustang Survival requires return of the product (postage or delivery costs prepaid by Customer) for inspection before determining whether the product will be covered under warranty.

Once we have received your products our Quality Assurance Departments will inspect the product. It is then determined whether the product will be covered under this warranty. If the product is deemed to be covered under our warranty policy, it will either be repaired or replaced at the sole discretion of Mustang Survival at no charge to the Customer. If product is determined to be non-warranty, payment will be required prior to shipment. Inspection fees will apply for all products that are considered non-warranty or free from defect.

Once repaired, product under warranty will be returned to you free of charge.
If you need further assistance, please call our Customer Experience Department at 1-800-526-0532 or email cxteam@mustangsurvival.com.

Thank you for your continued use of Mustang Survival products.
View full details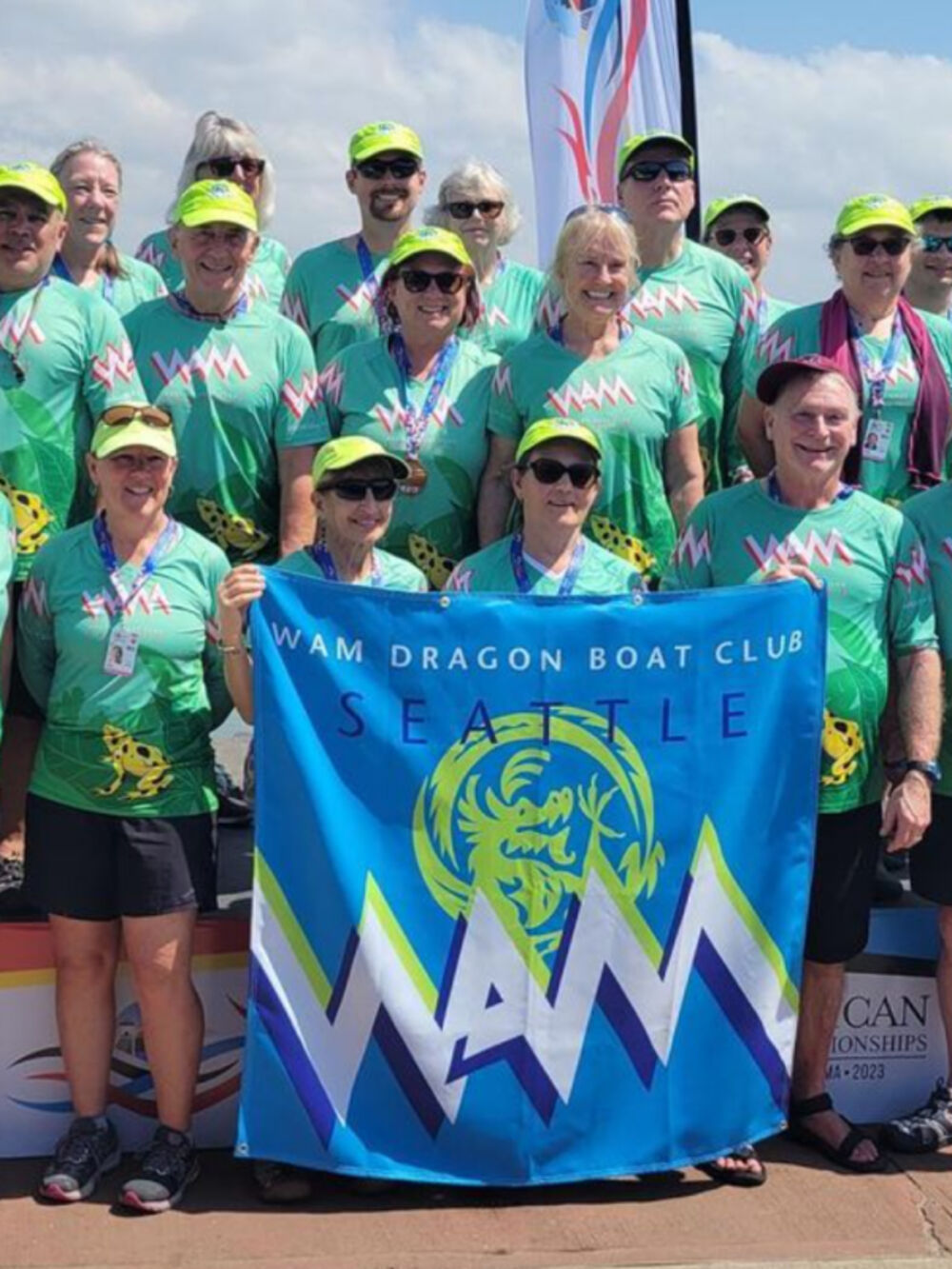 Need Dragon Boat or Outrigger Team Jerseys?
Create Your Custom Team Gear with Oddball Workshop
BROWSE PRODUCTS