YOUR TEAM. YOUR LOGO. YOUR GEAR.
Focus on the win — leave the gear to us.
We design the products

We setup your online shop

We manage the sales

We produce, package and ship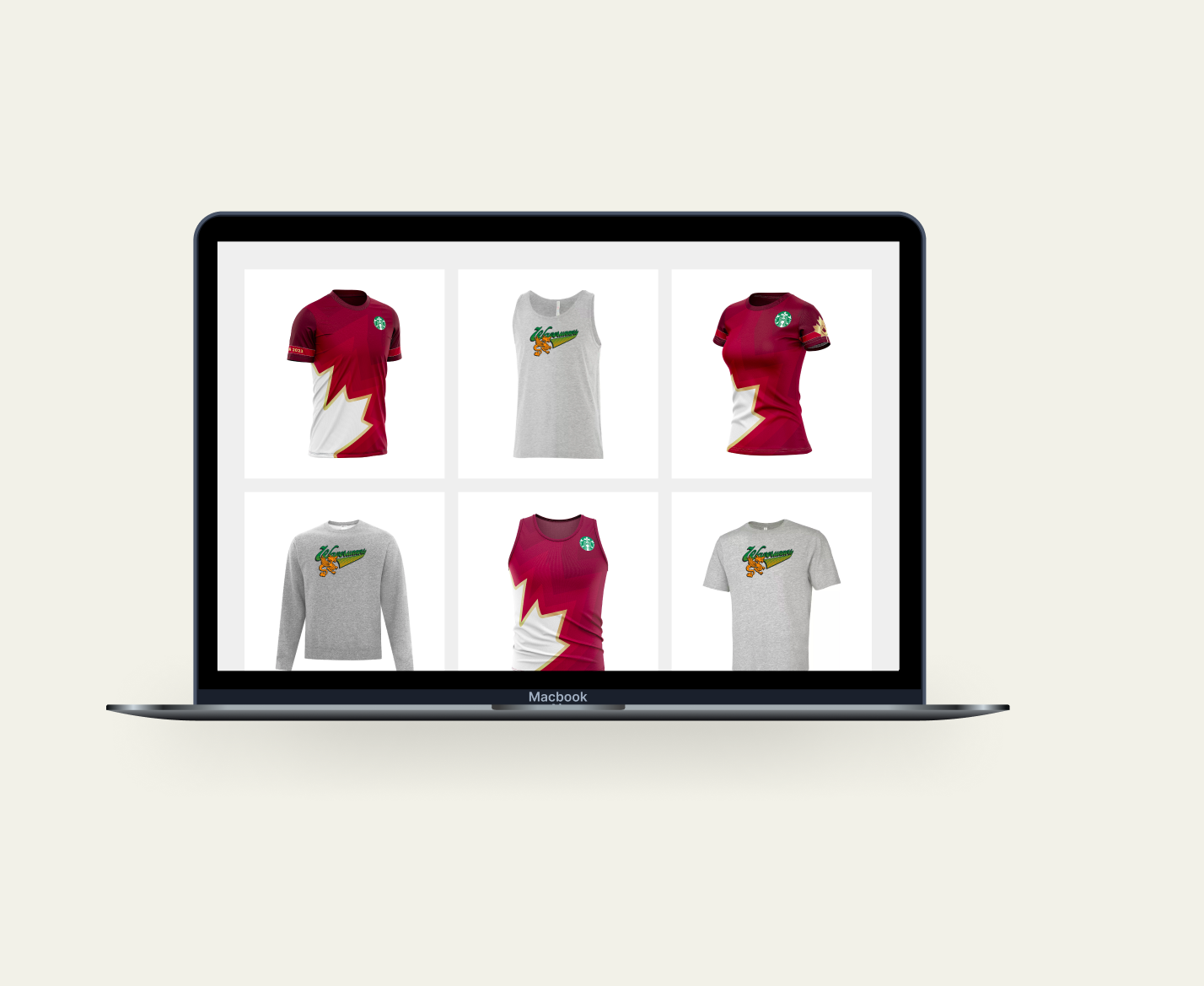 NO MORE PAPER ORDER FORMS!
Together, we'll create your online store to fit what your team needs. You tell people about it, and we do the rest.
VIEW OUR SAMPLE STORE
Unleash Creativity with Custom Gear for Teams and Clubs
Whether you're a school, team or club, if you can imagine it,
we got the right product for you.
Why Should You Set Up A Team Store?
EASY TEAM UNIFORM ORDERING

Members of your team place their uniform order and enter their sizes, numbers, names, etc. They also pay for the gear themselves. This saves you the hassle of wrangling everyone's order info and collecting money.

SWAG AND MORE SWAG

Add extra goodies to your team store like hats, hoodies, or joggers! This lets everyone on your team buy extra gear and also gives your friends, family, and alumni a chance to buy swag to proudly represent your team. Get your team merch out into the world!

FUNDRAISING

We can set up your store as a fundraiser so that you'll earn revenue sharing on every item sold. It's a great way to generate funds for your program, or to raise money for a non-profit organization of your choice.
Firetruck loves Oddball jerseys! The fit is always accurate in measurements and the material is super smooth, comfortable and dries really quick when wet! The detailed design prints always come out so nicely on the sublimated jerseys, keeping us looking good at the gym and on the water :) Oddball is also super great to work with and has super great customer service, we can't wait for our next team order!
TEAM STORE FAQS
What types of products can I customize for sale on my personalized shop?
We can almost anything! We specialize in custom-made clothing but we also offer stickers, blankets and many other custom decorated goods. Ask us and we'll find what you need!
Will Oddball allow shoppers to personalize what they purchase?
Absolutely! If any items need extra personalization such as names or numbers - we can hook you up!
How long will my store stay open?
Usually 1-2 weeks. If you have a different timeline in mind, just ask!
How are prices determined?
Prices depend on many factors such as cost of goods, decoration options, availability, etc. We can provide suggestions and go from there!
Can I mark up my products over what you charge for production?
Absolutely. We can provide a starting point but you have full control on markup.
Can we add fundraising to our shop?
Of course! Just let us know.
Is there a setup fee to create my shop?
Yes. It's a one-time-charge of $100 (tax excluded) to setup your shop. Afterwards, it's good to go for next season.
When does production start?
Generally, production only starts once all orders finalized - when the online store is closed (or expired).
When will shoppers receive orders?
Production can take anywhere from 3-5 weeks after the store is closed.
How will my shoppers receive orders?
To keep things simple, there are two options:
OPTION 1: Independently arranged (ie: You will arrange distribution of completed orders)
OPTION 2: Shipping or Pick-up in-store

We do not offer both in a single shop as this can cause service delays.